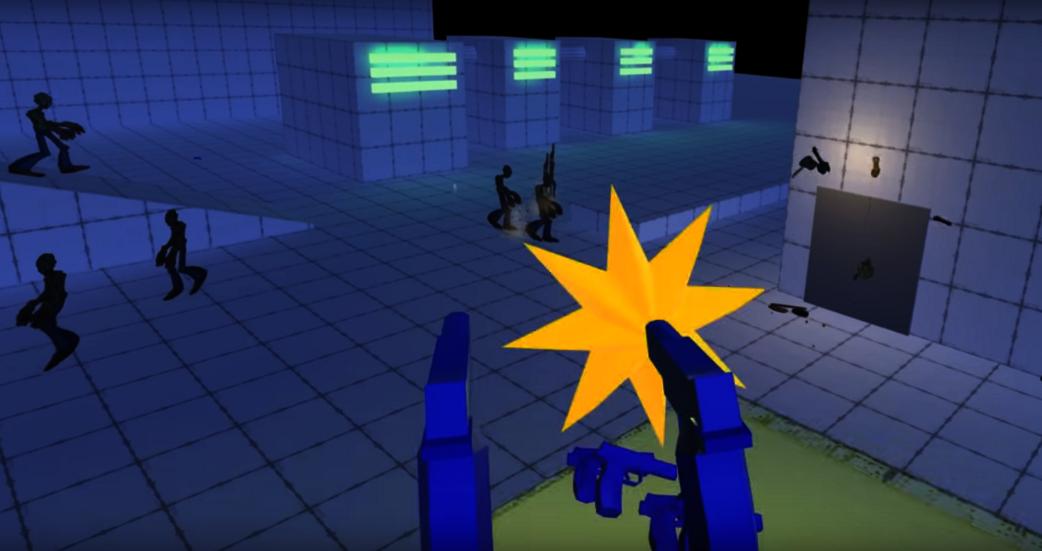 Like many of you, we are excited about the future of VR and have decided a while back to jump in all the way and one of our projects ended up being the re-imagining of our first game ZomNomNom in VR. ZomNomNom was released back in 2012 on iOS and Android and was a zombie shooter built around a mobile phone and tablet interface.
The idea for ZomNomNom was to make something that leveraged the unique capabilities of touchscreen devices. The game is driven completely by tapping and swiping with no need for d-pads or the like. Sure, we did have three on-screen buttons, but they were big and built around the idea of quickly being able to tap to switch your weapons.
So for the VR version of this game we decided to again leverage the unique capabilities of virtual reality and motion tracked controllers.
This time the zombies have come to life in the form of cardboard cutouts! You still play as Red while you try to defend your office Virocorp and prevent zombies from breaking down the office's doors. The gameplay is something akin to Space Pirate Trainer and Arizona Sunshine. You spend the game on top of a building and pick off the zombies as they try to make it to the doors. Read More